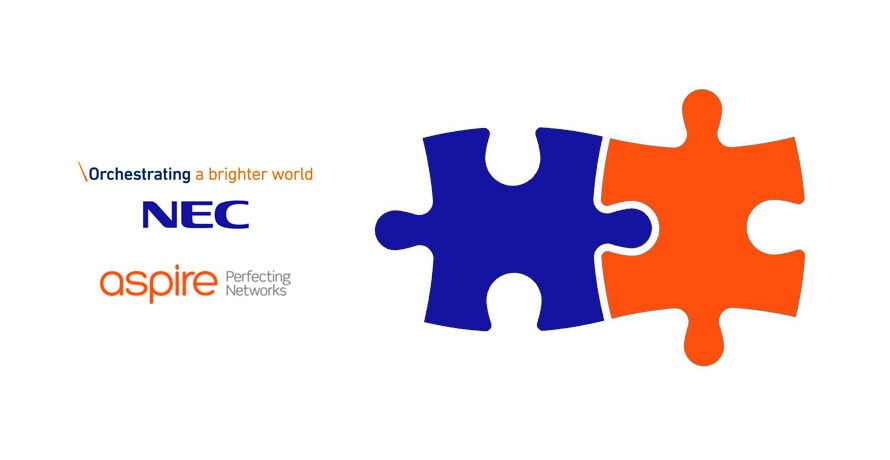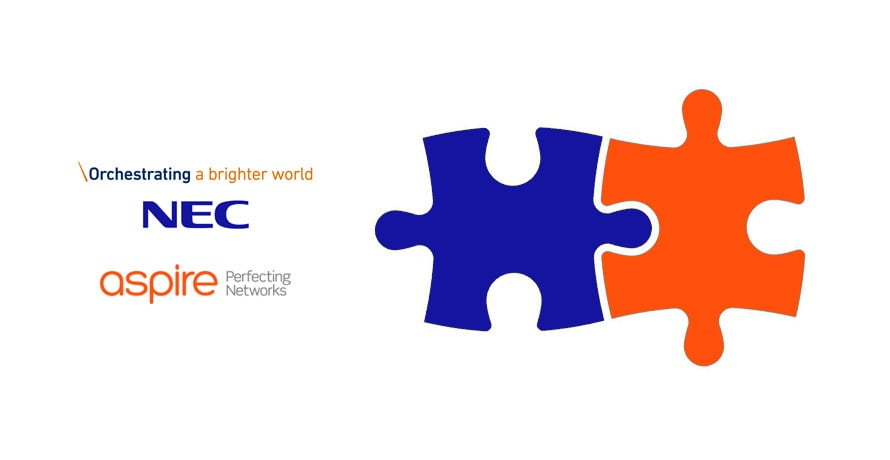 Aspire Technology acquired by NEC Corporation
July 1, 2022
We are delighted to announce that Aspire Technology has been acquired by NEC Corporation as a part of its strategy to strengthen its global 5G. The addition of Aspire's capacity to deliver End-to-End Open RAN ecosystems, along with its expertise in design and integration for legacy networks, gives operators and technology partners an even stronger, global, end-to-end wireless ecosystem solutions partner with the resources and scale to deploy any 5G application, anywhere in the world.
Aspire Technology is a leader in technology solutions and specialized system integration (SI) with unique skills in designing and integrating Open Networks, a critical need in the drive toward successful global adoption of Open RAN 5G. Aspire Technology provides solutions and services across the full network lifecycle for legacy and open architectures, from 2G to 5G, and will continue to utilize its expertise and experience in the growing Open Networks and Open RAN environment. The acquisition is expected to be completed in July 2022, following the confirmation of necessary procedures and approvals for each organization.
NEC is a global leader in Open RAN. NEC Open Networks is an industry-leading ecosystem consisting of an end-to-end suite of open products and solutions, including Open RAN components for disaggregated hardware and software, xHaul transport, converged core, automation/ orchestration software, and SI services. The addition of Aspire Technology strengthens NEC's SI offering for Open RAN 5G applications, which require an increased level of systems design and integration when compared with legacy ecosystems.
Naohisa Matsuda, General Manager of NEC's 5G Strategy and Business said:
"NEC has made a strong, public commitment to providing leadership in the rollout of Open RAN. Part of that commitment is building out our ability to serve as the prime system integrator for global operators as they adopt Open Networks at their own pace. The SI business is all about people and expertise. The strong capabilities and the deep pool of talented engineers at Aspire Technology, combined with their portfolio of technology solutions and applications, is a big step forward for our NEC Open Networks strategy. NEC is now better prepared than any supplier to integrate disaggregated network components into a well-tuned ecosystem."
Bill Walsh, Aspire Technology's Founder and CEO said:
"We believe the combination of NEC and Aspire Technology will provide tremendous benefits to our customers, both legacy network-based and those evolving to the more Open environment, and also to the broader 5G and Open RAN marketplace, which is growing rapidly. We share a common vision of the 5G and Open RAN market, and a history of delivering complex integration projects with some of the largest carriers in the world. Together, we create a compelling and comprehensive 5G solutions portfolio."
Original press release: link