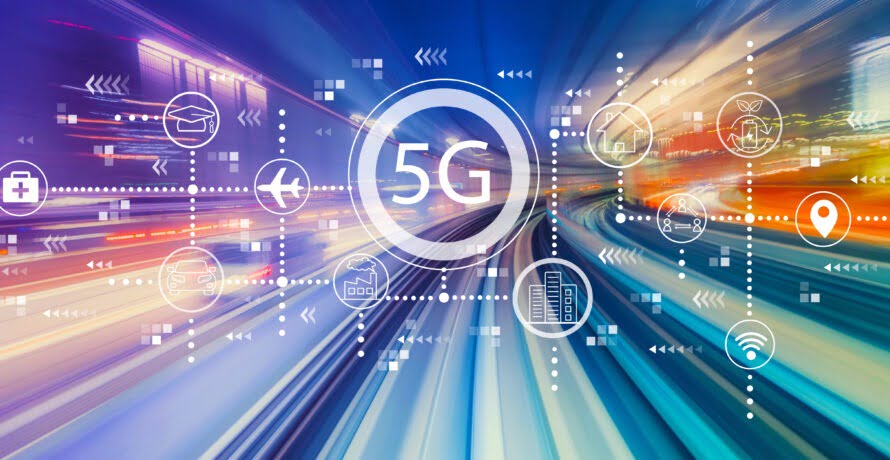 Network Modernization – 5G from Cloud and Core perspective (part I)
| | Author: Nenad Milošević |
| --- | --- |
December 21, 2022
5G Standalone (SA) adoption in the Telco industry is moving at a slower pace than previously anticipated, however revenue estimates up to 2030 remain high as it continues to be the target network design for many Communication Service Providers (CSPs). With the features it brings, 5G opens a new dimension of opportunities to people, industries, and societies. But the road towards a mature 5G Cloud Core network is paved with many challenges spanning all stages of the network lifecycle, from strategy definition to operations. Therefore, each CSP needs to consider carefully their design and strategy planning during network modernization to ensure service continuity and a quality of experience which is expected by their customers.
When discussing 5G SA network planning and deployment, as with the already familiar concept of Virtualization in Telco Core Networks, it is important to consider coexistence between Cloud and the 5G Core Application layer to ensure network reliability, optimal performance, and high levels of operability. However, with the 5G Core, the concept of Virtualization has changed, and we are now introducing new Cloud technologies based on Cloud-native concepts.
Naturally because of this technology shift, one of the first questions which Operators want answered is what are the challenges and benefits associated with the introduction of Cloud-native Applications from an operational perspective?

CHALLENGES
Aspire has worked closely with Tier 1 and Tier 2 Operators globally on several studies, R&D trials, and initial rollout projects for different Cloud-native solutions (open-source or proprietary) to determine a winning strategy for CSPs, decreasing Time to Market (TTM) and Total Cost of Ownership (TCO) for 5G services, which are important CSP targets in particular during early stages of network modernization.
Based on our experiences, we have identified several key challenges which should be understood by each CSP venturing into 5G Cloud network implementation:
Internal IT expertise

– internal staff need to be well-versed in and knowledgeable of new Cloud-native concepts. The Cloud-native environment is all about agility, resiliency, and speed, both deployment-wise and service-wise, and therefore Cloud-native apps can be located anywhere: on private, hybrid, and public clouds, on Central or Edge locations, depending on service requirements. For these reasons, as the 5G Cloud Core network matures, its environment becomes quite complex and Operations teams need to be prepared for this complexity.

Security

– as mentioned, 5G Cloud Core networks can become very complex as they mature, which poses challenges from a security perspective. What is the reason for this? Because Cloud-native apps are inherently more complex – as they incorporate a microservices based architecture they are portable and flexible so they can run on multiple cloud platforms, making them more challenging from a security perspective as more logical pieces must be protected. This creates a larger attack surface for malicious activities which can in turn jeopardize network stability.

New design

– with Cloud-native technology we are introducing Containers, units like PODs, and Containerized Network Interfaces for interworking between the PODs, all of which are new concepts. Also, today's market offers many Cloud solutions, and many Cloud platforms to choose from and because of this, different system dimensioning and design is at play, adding to overall Telco Cloud solution complexity.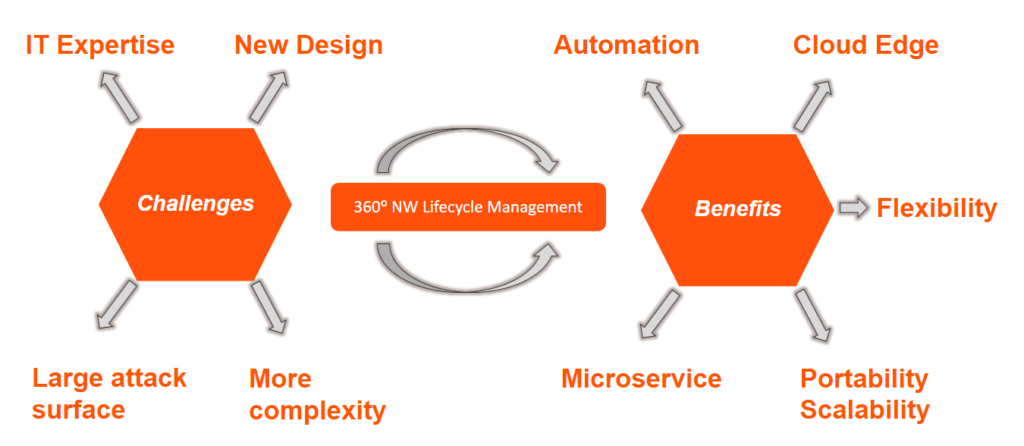 CSPs should consider preparing for these challenges prior to moving into Cloud-native implementation, as it will significantly decrease the risk of an unfavorable outcome in terms of 5G quality of service as supported by the new Cloud Core network.

BENEFITS
What about the benefits? Below is the list of main ones:
Microservice-based architecture

– Cloud-native Applications are adopting microservices concepts where complex applications comprise of smaller independent processes which communicate with each other through APIs over the network. APIs provide application access to other internal services, and to external third-party services and applications. This offers great flexibility in terms of fast service deployment and application portability, but it also provides Operators with the possibility to scale at large.

Cloud Edge

–

the idea behind

Cloud Edge/MEC deployment

is tightly aligned with the Cloud-native concepts, therefore with 5G Cloud Core adoption, Edge computing really achieves its full potential and applicability.

Automation

– templates and scripts for automatic POD deployments and auto-scaling concepts can drastically decrease service TTM and onboarding processes. PODs are significantly less complex than VMs, therefore can be deployment faster.

CLOUD EDGE
We mentioned Cloud Edge which is currently a Hot topic in the industry. Still, how Cloud Edge and Edge computing correlates with 5G SA deployments and on what to look ahead?
With Cloud-native technologies, we are entering a new era of Core control-plane and user-plane deployments – which is what 5G Service Based Architecture (SBA) is all about. Historically, CUPS technology that was introduced back in Release 15 was intended for the separation of the control and user plane nodes, with the introduction of the new Core interface (Sxa, Sxb, Sxc) used between Control and User plane EPC nodes (SGW/PGW/TDF). This separation allowed for different dimensioning of control and user plane nodes to accommodate the raising demands of higher processing power and lower latency that was required for the user plane. This approach allowed the decentralization of the nodes and brought user-plane instances closer to the user – at the edge of the network.
CUPS technology pioneered the way for Cloud Edge and MEC. With new 5G core, NW slicing, and Cloud Edge implementation, Operators now have an opportunity to deploy more intelligent and service-oriented network edge which can open new business avenues for any ultra-low latency use cases (AR/VR, connected cars, Industrial IoT, low latency cloud gaming, surveillance systems or any enterprise 5G private networks).
Cloud edge helps in lowering E2E latency and enhancing computing power however there are other crucial moving pieces that need to be considered, such as what HW virtualization access technologies are used (DPDK/SRIOV) or the presence of SmartNIC features for additional workload offloading from SW to HW. These considerations are all part of making a bigger step towards lowering both transport and computational latency which are components figuring in the overall E2E service latency. With MEC and decentralized Cloud-native platforms, these steps can be achieved better than in comparison to current commercial EPC networks and are the only way to meet the low latency demands of future URLLC use cases.
Aspire has extensive experience in performance benchmarking Cloud-native solutions (I.e. Kubernetes, Flex RAN) on different Hardware Infrastructures. We have partnered with Intel in the performance evaluation of their 2nd and 3rd generation Xeon Scalable processors-based servers which were hosting CU/DU network elements in end-to-end 5G SA Open RAN network architecture. Furthermore, in collaboration with Tier 1 Operator in Europe, we have been researching the applicability of SmartNIC features in specific 5G application use-cases (I.e. UPF user-plane optimization) and observed the performance gains when offloading Telco application workloads from CPU to NIC DPU (Data Processing Unit) within Kubernetes cluster.

NIC Vendor A vs NIC Vendor B Performance Benchmarking
With the conclusions and results we have made, it is clearly noticeable that in order to unlock the full potential of Cloud Edge and MEC, it is beneficial to have correct HW virtualization technology (SRIOV/DPDK) but also SmartNIC features in place which are tailored to the application requirements. With such deployment, the entire vertical stack is optimized for the specific Telco workload which maximizes the utilization of Hardware Infrastructure.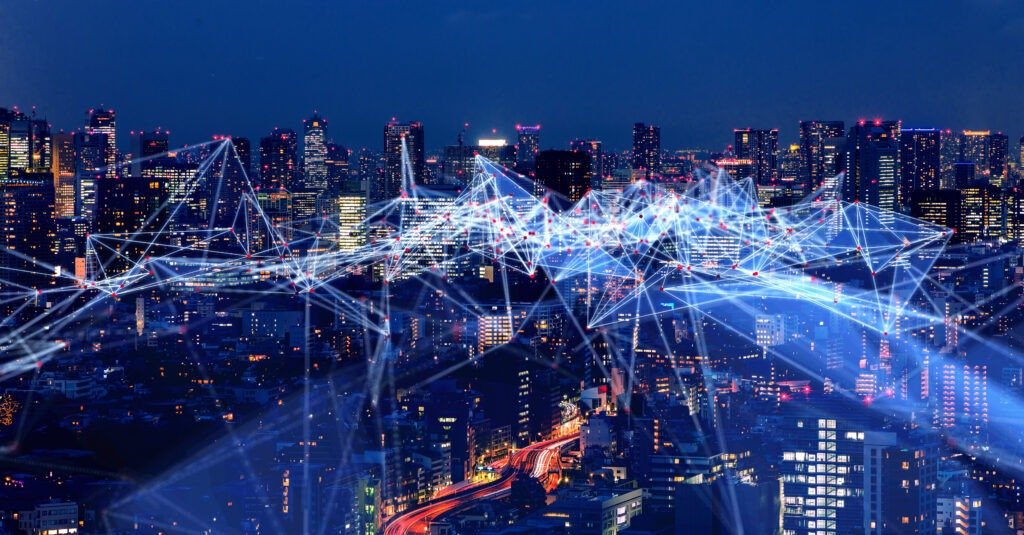 5GC BENEFITS
Therefore, if 5G SA with its 5G Cloud Core and Cloud-native concepts can be considered as the future, what are the benefits of 5GC?
5G is indeed a revolutionary Generation of Mobile networks. The main reason for that statement is from the beginning of Telecom NWs we had a NW for 1 purpose mostly – 2G for Voice, 3G for Voice and limited Data, 4G for enhanced Data speeds. With 5G and NW slicing, we are going to have a revolutionary approach with different services provided by one physical NW (many logical networks – slices). Users will be able to switch from one NW slice to another seamlessly. The trigger would be just a specific Service request which would be processed by the specific NW slice.
5G Core is estimated to have 10x Higher Data Rates from EPC on DL, capacity high enough to handle 1 million devices per square km, better scalability and flexibility with the adoption of Cloud-native concepts that we already mentioned, MEC/Cloud edge network distribution and decentralization, better interoperability with non-3GPP access networks (I.e. WiFi), improved security and stronger encryption than in legacy networks. With NW slicing capability and Private Cloud Edge, enterprises can have their own 5G private networks in which the data will stay private and secure, thus improving security on Mobile networks making customers more confident in utilizing them across many industries.
Apart from higher data rates, lower latency, bigger capacity, 5GC also brings other benefits in comparation to EPC – to name one, it provides more granular quality of service to the users. QoS in EPC was defined on Bearer Level, in 5GC different QoS flows can be present within 1 5GC Bearer (session). Furthermore, URSP (UE Route Selection Policies) is an example of a new feature coming with 5GC, too. These UE route Selection policies are used in 5G as we are introducing different NW slices for different services. From the PCF we can directly steer UE traffic by applying these policies down towards the UE which would make UE capable to route traffic towards different NW slices depending on the Traffic descriptor. In this way routing decision based on a traffic type has been moved to the UE directly – which in EPC was done by the PGW mainly on central DC location. With the MEC implementation, traffic-intensive and low latency demanding applications can be routed from UE directly to the MEC application sitting on the edge without traversing across entire Core network.
WHAT'S NEXT?
These are a few glimpses of what Cloud-native 5G Core network brings on the table. In the next part we shall expand more on Core Application layer design and discuss what are some of the popular deployment options elected for 5G SA which we can observe by working with Operators globally, then we'll highlight the main integration challenges with legacy networks when introducing 5G Core and talk how new SBA architecture can lead to a CAPEX/OPEX savings for an Operator. Stay tuned…
References:
https://www.keysight.com/us/en/assets/7122-1022/white-papers/5G-Private-Networks-for-Industry-4-0-Part-1.pdf
https://www.keysight.com/us/en/assets/7122-1023/white-papers/5G-Private-Networks-for-Industry-4-0-Part-2.pdf
3GPP 23.501 – https://www.3gpp.org/ftp/Specs/archive/23_series/23.501/23501-h60.zip