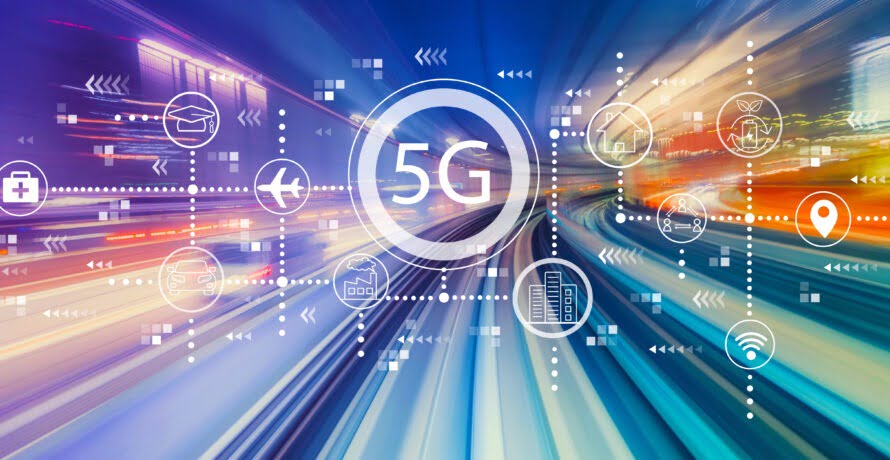 Network Modernization – 5G from Cloud and Core perspective (part II)
| | Author: Nenad Milošević |
| --- | --- |
April 27, 2023
5G is driving a huge shift, accelerating the digital economy and unleashing digital transformation. It is redefining business for CSPs and re-imagining their role in the communications landscape. To thrive in the 5G world, CSPs require an agile and scalable network that comes with modern Cloud infrastructures. The answer to this is Cloud-Native technologies.
Aspire has extensive experience in supporting Tier-1 and Tier-2 CSPs in the design, deployment, and optimization of Cloud-Native platforms, and in the provision of consulting services to help define a winning technology strategy for Cloud and Core domains, aligned with each individual customer's network assets and business requirements. In a previous blog post on Network Modernization, we discussed the challenges and benefits when introducing Cloud-Native technology which CSPs should be aware of, focusing on the Cloud layer and what to expect from an Operational perspective when it comes to Cloud-native 5G networks. In this blog post, we expand on this by looking at 5G Core nodes and showcasing the most popular and practical examples in the industry for 5GC deployments, based on our global experience.
5G SA DEPLOYMENT OPTIONS FROM CORE PERSPECTIVE
Different deployment options are available when introducing 5GC and the choice depends mainly on the current network stage of development, investments made to date in legacy networks, the market in which a CSP operates and sells its services, associated business models, spectrum regulations or RAN (Radio Access Network) strategy, to name but a few. Each of these dependencies are considerations when defining CSPs Data & Voice Core strategy which in turn leads to a specific 5G SA deployment option being selected. For 5GC deployments, Option 2, Option 4, Option 5 and Option 7 are available to select.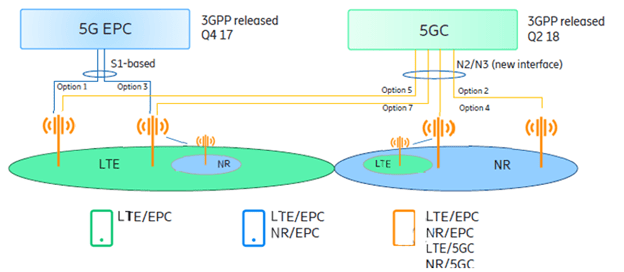 By evaluating different options, we have observed the challenge for CSPs in determining the best deployment option, with incorrect decisions leading to increased Core architecture complexity. What can be observed is that the industry has decided to base initial 5G deployment on Options 3 and 2. Many CSPs have implemented Dual Connectivity Option 3x in early deployments of 5G NR (New Radio) to leverage on the maturity of LTE (Long Term Evolution) RAN networks and the wider coverage available on lower frequency bands. By utilizing Dynamic Spectrum Sharing (DSS), CSPs can increase capacity and coverage on DL/UL in areas where NR coverage is spotty.
Even though there are Tier-1 based early adopters of Option 2 (5G SA) and eMBB implementations already on national level, global deployments of 5G SA have been slower than expected, with a lot of criticism that 5G is not to living up to its promise. On the other hand, what can be observed is that 5G SA is being used in early stages for local, private 5G areas and in specific use-cases such as URLLC, i.e., Critical IoT in Healthcare and Manufacturing or Enterprise IoT deploying 5G Private networks. However, based on the current performance of 5G NSA, investment and operational costs, Option 3 seems for now to be the best long-term alternative for 5G deployment, as it relies on existing LTE/EPC network assets. From a Core perspective, we can see that "Dual-mode" Core network with both EPC and 5GC functionality can support the evolving device fleet in the network and enable a smooth Core network transformation. To ensure service coverage during the migration period, Dual-mode Core network ensures tight interworking between EPC and 5GC for seamless 4G-5G mobility.

So, why not choose Option 4 or 7? These are not long-term solutions that can bring CSPs to a target architecture – which should be 5G SA. These options would introduce complexity in the network and require a significant investment to upgrade the entire LTE RAN to support NG (Next Generation) interfaces and UE capability development, which is not dictated by CSPs in the market today. Therefore, in early stages of 5G Core, options 3 and 2 are much better choices with Dual-core mode and Dual-Connectivity on the RAN side together with the use of DSS feature, especially for areas with lower NR coverage and demands for increased capacity.

INTEGRATION CHALLENGES
Once the deployment option for 5G SA has been selected based on the CSP's defined strategy, an important next step for consideration is the challenge of integrating 5GC with legacy networks.
Even when CSPs decide to implement Dual-mode Core with a converged 4G/5G Core product solution, key integration challenges remain to be addressed. One of these challenges relates to Voice Services. VoLTE is the main technology providing Voice services in IP-centric Core networks (EPC) globally, but over time 5G RAN will become the main access network carrying voice – VoNR (Voice over New Radio). However, with VoNR the main Core domain delivering multimedia communication is the same as with VoLTE i.e., IMS Core network. Therefore, supporting VoNR requires that the 5G Core is integrated with the IMS Core.
One of the main questions is how to integrate 5GC and IMS. This requires careful strategy and design planning.
So far, we have seen several strategies which can be seen as examples of best practice:
Deployment of 5G UDM which supports IMS-HSS function. This type of strategy requires DRA node to provide interworking between IMS-HSS and existing IMS network over Diameter links. 5G PCF function would have backward compatibility and have Diameter links for communication towards IMS domain
Deployment of Inter-Working Function (IWF) to convert Diameter messages to HTTPv2 and integrate 5G UDM and PCF with existing IMS network. UDM and PCF platforms would need the capability of having IMS user profiles alongside Data user profiles to interpret policies from both domains
Upgrade IMS with HTTPv2 capability and connect directly with the 5GC UPF and UDM functions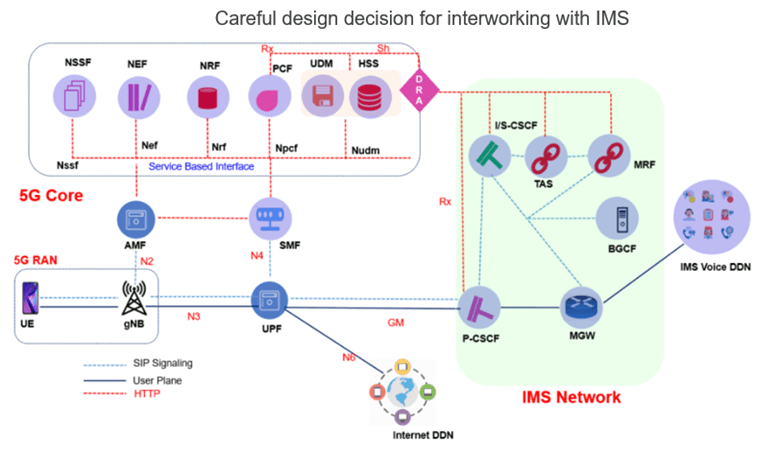 Another major integration challenge which needs to be addressed is interwork between EPC and 5GC, which needs careful design to avoid significant Mobility KPI degradation – specifically N26 interface between the MME and AMF functions. One of the key benefits of using EPC over N26 interface is the ability to have seamless session continuity for Inter-System handovers which are for example critical for voice services. Another reason for N26 interface existence in the network is based on a Voice strategy for 5G, i.e., whether the strategy is to require UE handover from NR to LTE before or after call establishment in cases when NR signal is below required threshold for voice service. In the latter case, EPS fallback procedure with voice continuity requires the use of N26 interface. Even if the EPS fallback strategy is always to move users from NR to LTE, N26 interface provides session continuity. The only option is to utilize an inter-radio handover and N26 interface to minimize interruption time. This is one of the key integration and strategy points when it comes to Voice services, which must be planned carefully.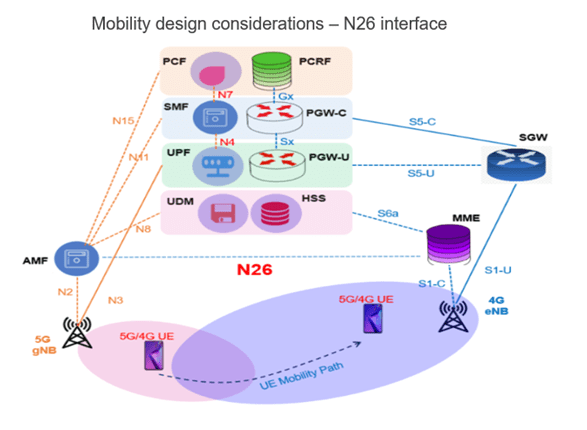 Another area to consider is the strategy for policy and charging migration from 4G to 5G. The following Policy and Charging goals should apply:
Seamless integration of 4G and 5G charging
Easy maintenance of charging plans
No major overhaul of legacy plans
Single CDR integration with billing
Converged charging and policy solution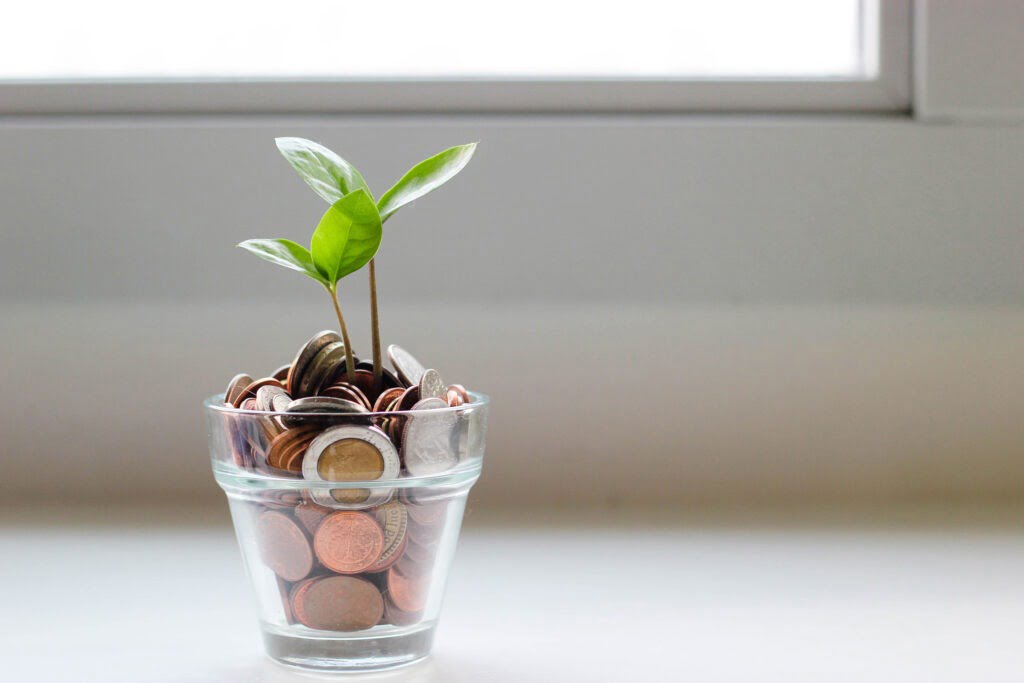 EXPECTED SAVINGS
Once the 5G Cloud Core network is deployed, are there savings which CSPs can expect to achieve, and how will the new SBA model architecture impact on OPEX/CAPEX?
With MEC deployments, Apps running on Edge networks do not send traffic to a centralized location, thus reducing the intensity of backhaul and Bandwidth usage which in turn enables CAPEX and OPEX savings. This type of implementation provides the flexibility to have different network deployments depending on specific application requirements – if an application is time-sensitive or compute-demanding, the solution would be to bring the compute resources closer to the user, at the edge, or if an application is not time-sensitive or compute-demanding then data processing can be done in a centralized location. With MEC deployments, any type of data rendering, e.g., video optimization, will only need to be sent to the MEC application, which will then be routed back to the terminal without loading midhaul or backhaul transmission networks. This approach provides for significant savings in transmission costs. An example is a MEC based cloud gaming solutions, which can provide transmission resource savings between the MEC application and the 5GC (midhaul/backhaul) in the order of thousands of times that of a traditional setup.

Furthermore, the potential revenue generated by 5G networks can be higher due to greater flexibility, diversity, and the capacity to deliver services towards end users, compared to 4G networks. With NW slicing, the possibility of controlling infrastructure investment and cost depending on service revenue, is a flexibility that CSPs can leverage. Therefore, CSPs can control what network resources are allocated for a specific service and how much investment has been made to build the corresponding network infrastructure supporting the service. This approach allows for a more comprehensive and agile business model in which CSPs can optimize their costs. Service revenue would always be higher than the investment made in the network delivering the associated service.
CAPEX/OPEX savings are also achieved through the introduction of Automation (AI/ML) as well as due to open network concepts across all layers (Infrastructure, Cloud, Application) which in turn leads to further disaggregation of SW/HW and provides healthier vendor competition and lower product costs.
RISKS
Let us briefly also outline some of the risks of 5G SA adoption in Telco networks:
Cloudification and cloud-native apps add more complexity making them more difficult to maintain >> Internal IT expertise competence build-up required
Common and open-source protocols (HTTPv2) expand the attack surface for malicious activities >> 5G security is important topic to be carefully designed
Functional disaggregation allows for a multi-vendor environment across the entire Cloud native network (Central/Edge). However this poses a challenge and risk from a CSP standpoint, as it requires additional internal knowledge for OAM activities to cope with different multi-vendor environments and interworking between these >> Internal IT expertise competence build-up required
Private 5G networks are driving interconnection of multiple Telco and Enterprise networks – which poses a challenge from an integration standpoint (between the client network and CSP network) >> internal IT expertise competence build-up required
CONCLUSION
In summary, the introduction of 5G Core requires many considerations to be addressed related to design, strategy, and integration with existing network assets. With Cloud-native concepts, 5GC also introduces several risks from an operational perspective which need to be addressed, as we already outlined in part I of this blog post. However, on another note, Cloudification is the same journey as when Virtualization concepts (VNFs) were first introduced in the Telco industry during the era of Monolithic ATCA-based Core networks. Therefore, while the evolution to 5G is inevitable, each CSP should start their network transformation journey in their own time, based on having a strong business case supporting their 5G deployment.
Furthermore, 5G brings benefits which will "skyrocket" CSPs' business positively and dramatically. Reflecting on the past, it is typically the early adopters who benefit most from new and emerging technologies. An Ericsson report from January 2023 presents that 5G is delivering strong results, showing that the average wireless service revenue in the top 20 5G markets has increased 3.2% annually for the past two years, despite many the criticisms of 5G.
Communication Service Providers who do not evolve as quickly as their competitors risk falling behind during this significant network transformation.
If you need support in defining a winning Core and Cloud evolution strategy or require professional services for network operations, you can contact us, and we'll ensure that one of our Technical Consultants reaches out to set up the call to discuss this topic further.