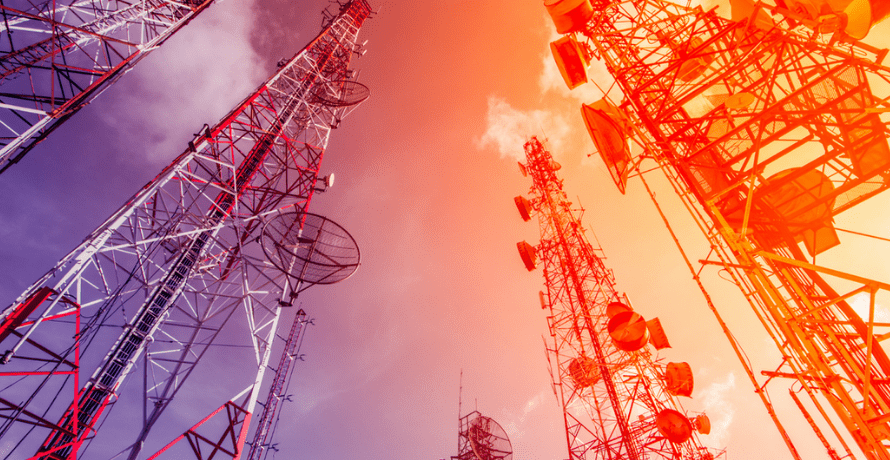 Top reasons to jump on the Open RAN train in 2022.
January 25, 2022
Whether you are a mobile operator looking for a way to reduce deployment and operational costs, an investor looking for the next worthwhile investment in telecoms, or an engineer looking for a successful career step, Open RAN is the next big thing you should consider for 2022.
Market demand for Open RAN deployment will grow in next 2-5 years
Just before the end of 2021, GSMA and Aspire Technology, one of the leading specialized system integrators in Open Networks, conducted a survey on the state of the Open RAN market. The survey included 370 participants: mobile operators, fixed line operators, MVNOs, and hardware and software vendors. With 58% of the participants stating that Open RAN will be ready for large scale deployments in next 1-2 years and 61% planning to implement it within 1-2 years, the data undoubtedly shows that Open RAN is here not only to shake up the mobile ecosystem, but also to change it forever.

The main drivers for Open RAN adoption are CAPEX and OPEX savings, through flexibility in vendor selection for various Network components, using off-the-shelf hardware and virtualized network functions, and implementation of bespoke automation and artificial intelligence for network management. Whilst the initial use cases are rural and enterprise deployments, an equally large percentage of participants expect Open RAN disaggregated solutions to replace legacy vendors integrated products. It's therefore not a surprise that 2G and 3G are not referenced as priority technologies for Open RAN.
In words of Bill Walsh, the founder/CEO of Aspire Technology:
"The Open RAN market is clearly gaining momentum and represents a huge opportunity for the industry over the next 5 years to deliver cost effective connectivity with 5G, private networks and Telco Cloud as key growth enablers."
New players in mobile ecosystem will play a critical role
The research also shows the emergence of Open RAN specialized system integrators as necessary to bolster and satisfy the increased complexity of reaggregating the disaggregated, and such companies will play a significant role in years to come. Around one third of participants believe that specialized system integrators will handle both integration and support of Open RAN, thanks to their deep radio and cloud integration skills, whilst global systems integrator and operator technical staff are seen as secondary alternatives.

The growth trend for Open RAN specialized system integrators is explained by Declan Friel, CTO at Aspire Technology:
"Our heritage in R&D of complex radio products combined with real world global operator experience uniquely positions us to support vendors and operators to bring multi-vendor open networks from lab to field.

The complexity in multi-vendor open systems requires deep expertise gained only through years of experience in working with these systems from standardization & design through to live support. As an independent company our focus is to enable vendors and operators to realize the benefits of Open RAN in cost saving and performance."
Those with a smart way to scale will benefit the most
As most technologies, there will be front runners that invest early to realize the benefits of Open RAN sooner, either by themselves or as part of consortiums, yet delivering on mass market adoption requires expertise, and also scale.
A serious obstacle to Open RAN wide market adoption is the shortage of talented engineers in the various domains, especially in a context in which travel is somehow limited by the ongoing pandemic. Those companies that can walk the path from legacy to Open RAN specialized skills and combine the scarcity of talented engineers with software automation to enable cost efficient scaling will be the winners.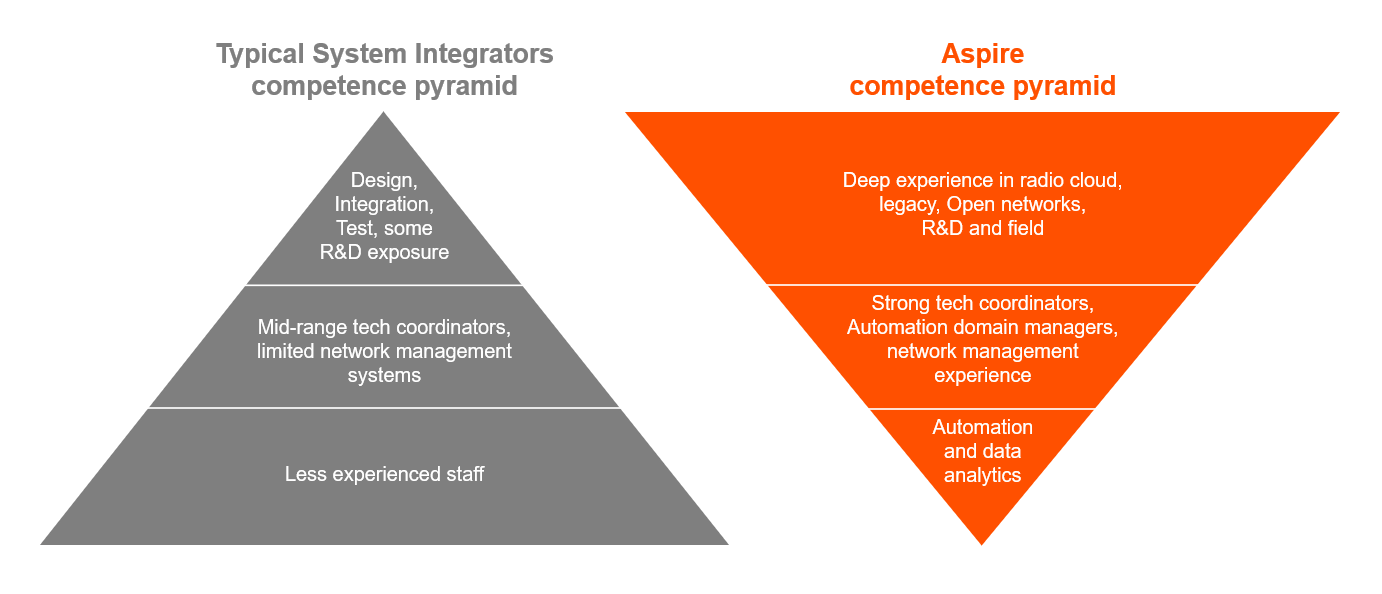 Aspire Technology founder/CEO, Bill Walsh, gives his insights into how the company has succeeded to date, which is also the foundation for future success:
"I founded this company with a mission to Perfect the very mobile networks which my teams helped design and build. Our combination of deep domain competence, software engineering and service delivery enables us scale, by leveraging our AI/ML based Network Analytics Platform.

It is this combination which has helped us to win and retain a global client base, and we aim to continue with this formula into the future."
Need more info on state of the Open RAN?
No need to look any further, we got you covered! Just pop up here and enjoy the access to the full GSMA report and webinar in which all the key findings are discussed by Aspire Technology experts.