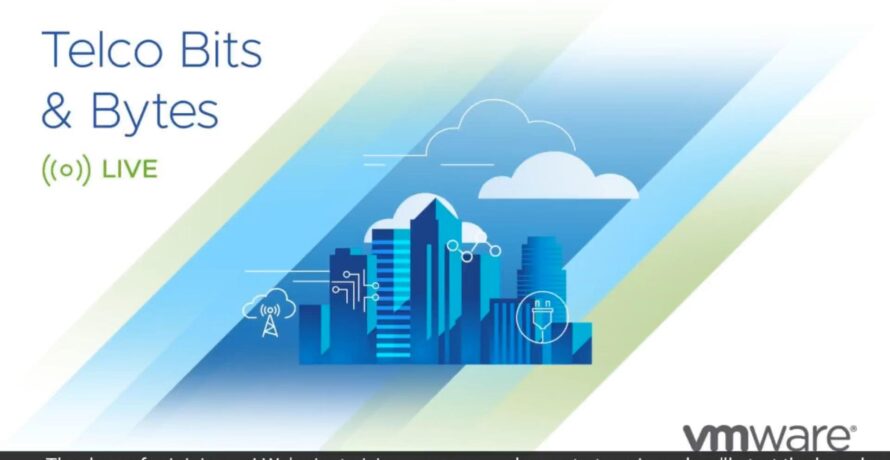 VMware Telco Bits & Bytes Live! with IS-Wireless and Aspire
October 10, 2023
Recently Aspire took part in a session of VMware's Telco Bits & Bytes Live! webinar series, that looks at the big issues of the day through the lens of Communication Service Providers (CSPs). The event brought together industry experts to discuss the advantages of CSPs collaborating with a broad, open ecosystem of vendors to enhance their RAN infrastructure: Lorcan Burke (Global Field CTO Service Provider, VMware), Artur Chmielewski (Head of Sales, IS-Wireless) and Declan Friel (Chief Technology Officer, Aspire Technology).
The webinar explored how vendors in the telecom industry collaborate and tackle challenges to foster innovation within the RAN environment. During the webinar, participants emphasized the advantages of an open RAN ecosystem for operators, which allows operators to move away from restrictive, closed solutions and encourages collaboration among different companies. By selecting components from various vendors, operators can create tailor-made solutions that precisely meet their requirements, all while optimizing cost-effectiveness. Key to this collaborative effort is the adherence to industry standards, which have played a pivotal role in opening RAN development to experts from various domains.
The discussion delved into the significance of a programmable RAN and how it benefits operators. RAN, being a critical component of today's network infrastructure, is expected to gain even more importance in the future due to the exponential growth in data traffic. This growth necessitates a paradigm shift in the way RANs are built and business cases are evaluated. The programmable RAN empowers operators by enabling them to tailor their network for specific use cases and unique requirements. This flexibility allows operators to harness the expertise and resources of various companies within the ecosystem to fully capitalize on these opportunities. This is particularly advantageous as the industry ventures into emerging domains such as 5G and enterprise networks.
As an example of dedication to innovation from multiple vendors within the Open RAN ecosystem, the participants discussed the RAN Intelligent Controller (RIC) and how it enables specialist companies with various expertise to craft tailored use cases. This capacity to tap into the latent value within the network and extract additional value is crucial for operators seeking to remain at the forefront of the industry.
During the webinar, the participants also shared a particular example of a solution that VMware IS-Wireless and Aspire developed together, harnessing the power of the RAN Intelligent Controller (RIC) in tandem with Edge Computing – a 5G IoT camera for production line monitoring. To ensure optimal performance, a Network Slicing RIC application was implemented that guarantees a high-quality service for the camera's feed, complete with a Service Level Agreement (SLA) to uphold this commitment. Any defects in the production line are swiftly identified and flagged in real time. This seamless operation relies on a 5G end-to-end network infrastructure supporting network slicing, encompassing elements including CU/DU from IS-Wireless, Benetel radio units, Druid Software UPF for the 5G core, Intel's Smart Edge computing platform, and the various applications running on the VMware RIC.
At the heart of Aspire's mission lies a dedication to providing top-notch Network Services, Consulting, and Software Solutions to network operators. We take pride in our identity as a vendor-independent system integrator, and we are thankful to our partners for this opportunity to showcase once more our commitment to delivering open, interoperable systems to empower network operators and foster a vibrant ecosystem of collaboration.